tilk! Lab muse – Heidi Park, bold, versatile and venturesome!
Entrepreneur and pastry chef Heidi Park is an inspiring woman, truly and in every way. She is a true inspiration in following your heart and wishes.
Her decision to leave her successful career in the American CoastGuard and strive towards her dream of becoming a pastry chef is inspiring. Then, she took another audacious step of packing her bags and moving from the American dream to unknown northern Estonia. After making these big life changes, she took on another challenge. Heidi started her business in a completely new language and cultural space. Even that step on its own would be a daring one in a familiar environment, nevertheless in a foreign one, as starting a business needs charisma and will. Heidi's goal was to find the best recipes that would suit the taste buds of Estonians. That took a lot of testing and work. This powerful and eager woman did not run out of consistency.
Where did Heidi get the heart and courage that has pushed her forward in life and how much have her Korean roots impacted her in her life? This article will introduce this wonderful and inspiring woman, an inspiration and muse for the tilk! Lab skincare series.
Deck watch officer on a 64-meter ship
Heidi graduated from the US Coast Guard academy in 2000 (graduation photo above with President Clinton)  and was a junior officer in the US military for 5 years. During these years she spent some time as a deck watch officer, meaning that she was one of eight officers (total 75 crew members) on a 64-meter ship (pictured below) equipped with a helicopter, two small boats, and two machine guns. Out of these eight officers, three were female. The officers were in charge of driving the ship and Heidi's job within the ship was to make sure that her team was properly trained and outfitted. Their missions were search and rescue, fisheries inspection, migrant and drug interdiction, and defence readiness. For over 2 years she was living on a ship and travelling throughout the east coast of the USA and Caribbean islands.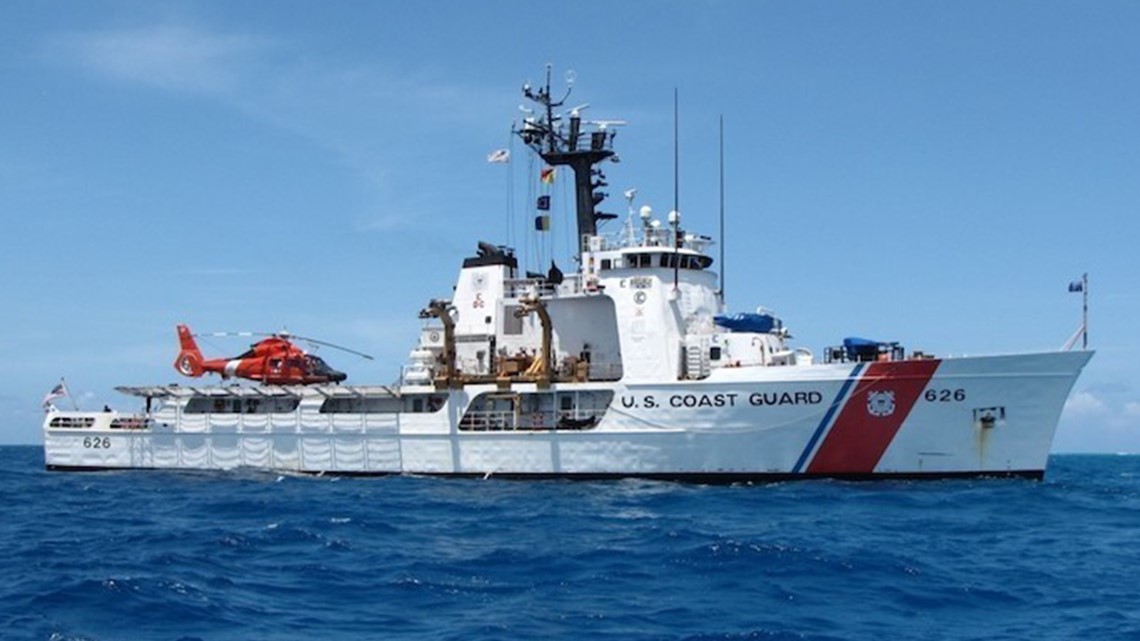 Moving from a military officer's job to cooking
After the years spent on the sea, Heidi moved on to Washington, DC. The next 3 years were spent working at the Coast Guard National Command Center, where Heidi was working together with officials from the highest levels of government and military. While working there, she started to realize that she did not like being in an office building sitting behind multiple large screens and making PowerPoint slides. At that time she was a bit conflicted as to whether or not she should stay in the Coast Guard.  It was a secure job with an upward career path, but it wasn't fulfilling. 
Heidi wanted to try something different.  On her days off she started volunteering at DC Central Kitchen where hundreds of meals were made for homeless people in the city.  Heidi was cooking every day and she looked forward to going there more than her Coast Guard job.  So she resigned from the Coast Guard and applied for a pastry and baking program at the top culinary school in the US.   
Listening to her heart – from the Coast Guard to learning to be a pastry chef
Heidi attended two years of vocational school at the Culinary Institute of America (pictured below), where she learned how to be a pastry baker.  Heidi learned all about food, not just pastries.  Unlike her military job, being a pastry cook was thrilling.  She took classes on nutrition, wine, meat, fish, cooking techniques, art, menu development, cakes, chocolates, bread, and candy. 
After graduating Heidi worked some years as a pastry cook in NYC at highly rated restaurants.  It was a great time because she got to work with some of the best and most talented chefs.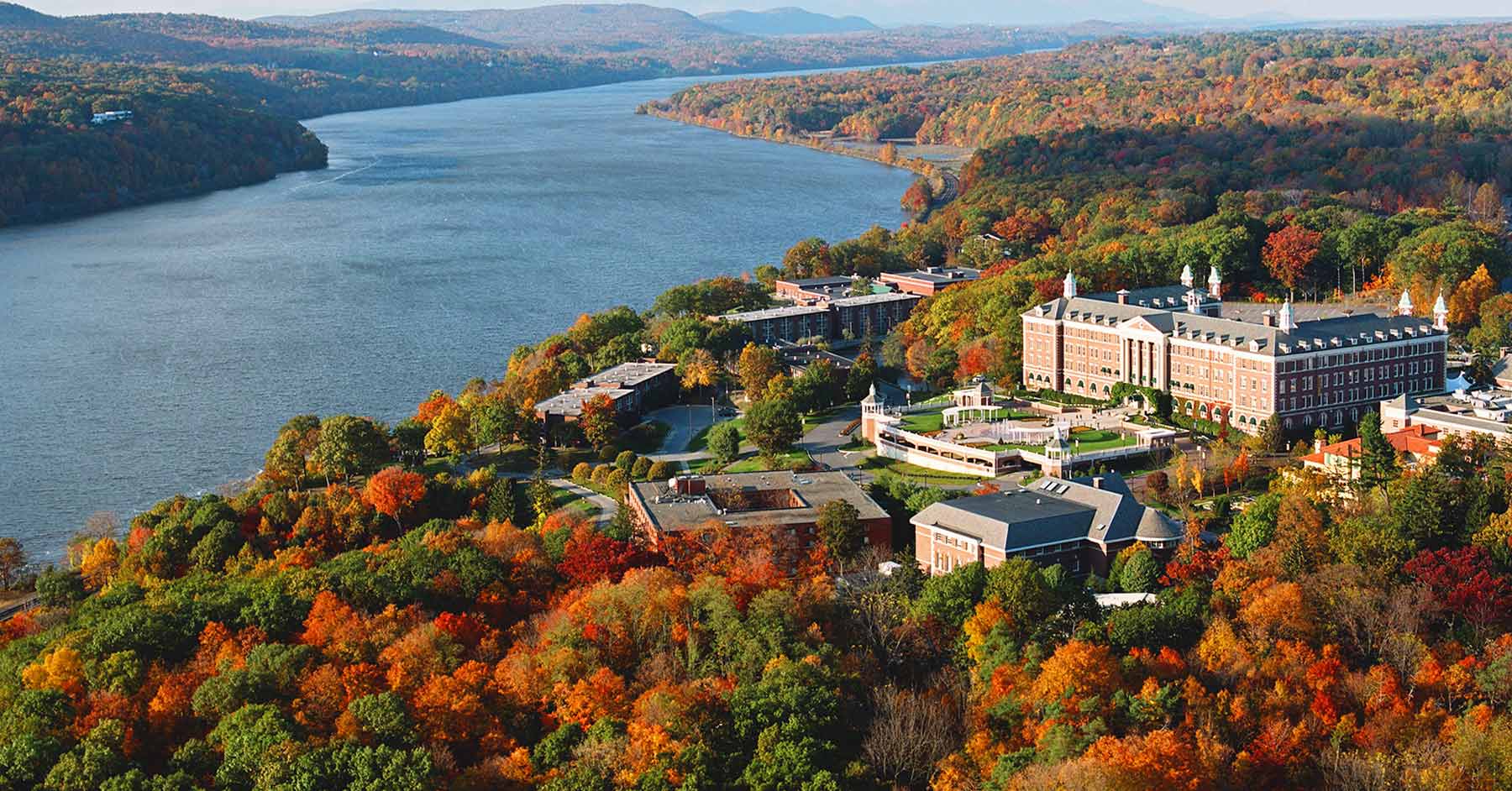 From the US to Estonia 
Heidi moved to Tallinn in 2008. As with many other moves from one country to another, this had a simple reason behind it – love. While Heidi was attending Coast Guard Academy, she met an Estonian exchange student and they became friends over time. While living in New York, they started seriously dating… and this is why Heidi ended up in a distant and foreign environment of Tallinn in 2008.
Heid says that back in 2008, Tallinn was charming, but a bit rough around the edges. Buildings, public transportation, and roads were in bad shape. There was not a road without potholes. The foods were limited back then. She had a tough time trying to find good vanilla beans for her cakes. Heidi remembers everyone telling her to use vanilla sugar. She also recalls paying for very expensive peanut butter at Stockmann, because it was the only place that had it. There was a small selection of fruits and nuts. Now, in 2021, everything is totally different. If you want to buy fresh coconut and avocados, you can find them in just about any store.  
Starting her own bakery
Starting a business in Estonia was easy for Heidi because in 2009 there was not a lot of competition for the things she was making… brownies, cake pops, red velvet cake. At first, Estonians found her cakes too sweet, so she learned to reduce the sugar in each recipe and increase the berries. It seemed to be the winning combination to get cafes to order from her business. Estonians seemed to like her red velvet cake the most. This is a hit to this day. Heidi uses not-too-sweet cream cheese frosting and raspberries inside the red velvet cake. It's definitely an Estonian version of red velvet that you will not find in the States.  (Picture of her bakery's red velvet cake below)
Heidi's own favourite Estonian things are the pastries with pockets of "kohupiim" (curd) in them. She was not a huge fan of kohupiim when she first moved here, but Heidi learned to really love it just as she learned to love living in Estonia.
Estonia has become home
Estonia is home to her now more than the US. The air is fresh and unpolluted compared to NYC. The produce tastes clean. In NYC she had chronic bronchitis every year. In Estonia, things changed. Her lungs started to breathe well and her health improved.   
Heidi finds that one difficult thing about doing business in Estonia is that people do not answer emails. She has learned that some Estonians rather ignore emails and phone calls if they don't want to respond. Sometimes it is frustrating to put effort into a business relationship when there is no closure. Americans will usually say something to move forward to cooperation or to stop further communication.  
Korean roots
Heidi's family's roots are from Korea. Her mom was from an island off of Busan and her dad was from Seoul. They met in California and Heidi was born in the US. Everyone in her family had a talent for cooking, especially her late grandfather who lived with them. He once lived in Japan as a noodle chef, so Heidi has memories of the best kalguksu (handmade noodle soup). Heidi knows how to speak Korean because of him, but the way she says things is in her grandfather's old school style of speaking. Her mom's cooking is what she dreams of every day. She makes the best rice porridges and soups. Heidi's dad's favourite hobby was gardening, so they always had fresh Korean veggies growing in the backyard.  
Skincare in the Korean culture
Heidi says that Korean culture is very direct when it comes to appearances.  If you are chubby or skinny, wrinkly or smooth, short or tall, you will know it because people will tell you to your face (whether you like it or not! haha).  Korean people within Korean communities are very aware of how people perceive them.  For this reason, Heidi thinks Korean people are obsessed with skincare. 
Her mom and her friends wear hats with giant brims to protect their skin from the sun.  They get regular facial treatments and facial acupuncture which makes their skin look a lot younger than their actual age. They use Korean creams which help to whiten and brighten skin. Their must-have beauty product is a facial mask.  
Black garlic in Korean culture
Heidi didn't think of black garlic as anything unusual while she was growing up.  It was just always there. She compares it to how in Estonia sea buckthorn berries are available in shops. Sea buckthorn is used both culinarily and medicinally in Estonia just as Koreans use black garlic for food and medicine.  Estonians probably do not think about sea buckthorn too much. It is a common thing that is always around when you need it.  
In the US there are Korean mega supermarkets where you can find many foods with black garlic in them like black garlic soy sauce and black garlic salt.  They did not make black garlic often at home because the garlic would make the house smell for many weeks.  It is hard to go to sleep when the house smells like garlic and it is embarrassing to go to school when your clothes smell like garlic. 
Black garlic can be cooked in a rice cooker on a "keep warm" setting.  It takes about 2 weeks for the garlic to fully caramelize.  The smell and the spiciness go away and what is left is sweet, soft, and chewy.  It was easier for her family to buy it from the shop whenever they wanted to purchase it as an ingredient.  They put it mainly in dipping sauces and marinades to give them deeper flavour and natural sweetness.  Korean restaurants often sell black garlic noodles (picture below).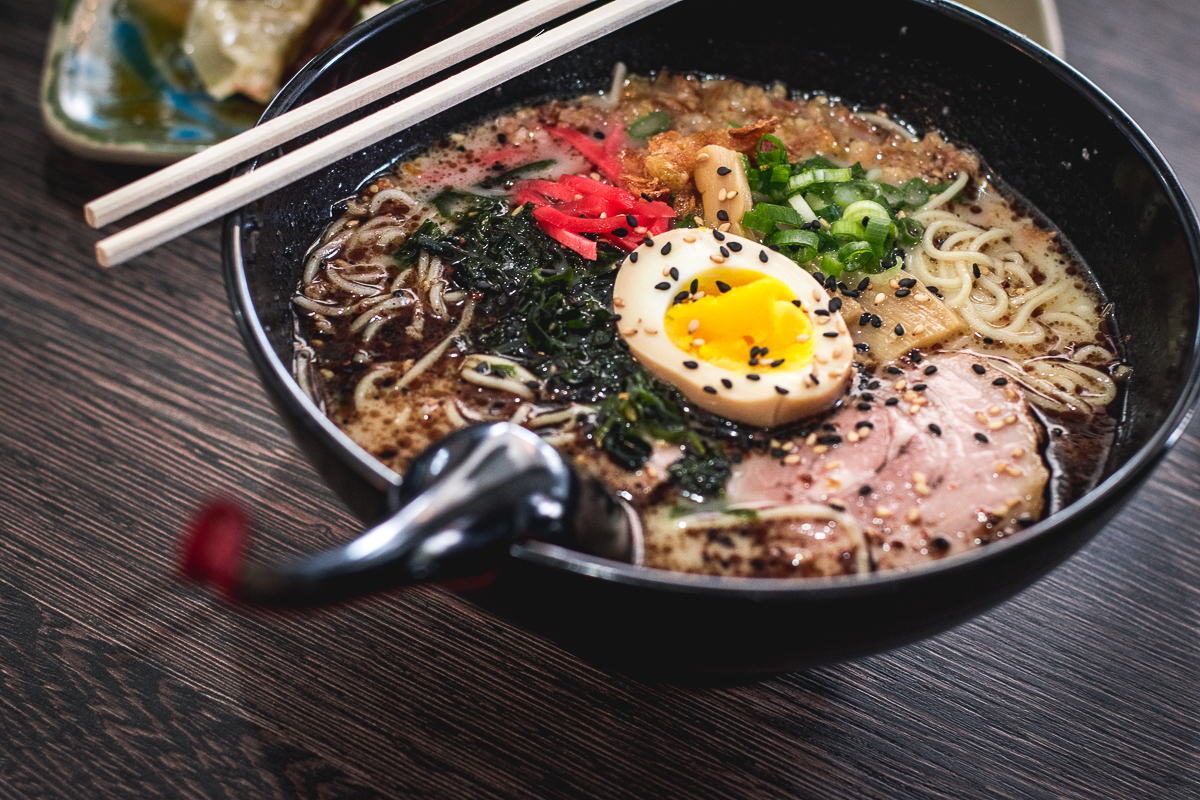 Black garlic as an anti-ageing component
Koreans eat black garlic not only because it is amazingly delicious, but also because it helps prevent ageing.  Koreans believe that it is loaded with nutrients to keep their bodies healthy and strong.  
Heidi has noticed that since using tilk! Lab black garlic creams, her skin has visibly become more supple and healthy.  The tilk! Lab black garlic products are pleasantly herbaceous and surprisingly not "garlicky" at all.  Heidi is very excited to send some to her mother and sister in the US.  She thinks they are going to love them. 
Check out Heidi's website for her pastries and cooking at https://kondiiter.ee/en/